We believe that healthy animals raised with integrity on high 
quality pastures produces 
great tasting, nutrient dense, grass fed beef. 
And that's what Big River Beef is all about. Keeping it simple with a small herd of grass fed angus steers that are raised humanely on the driftless hills of Southwest Wisconsin. 
Just lean, delicious 100% grass fed beef.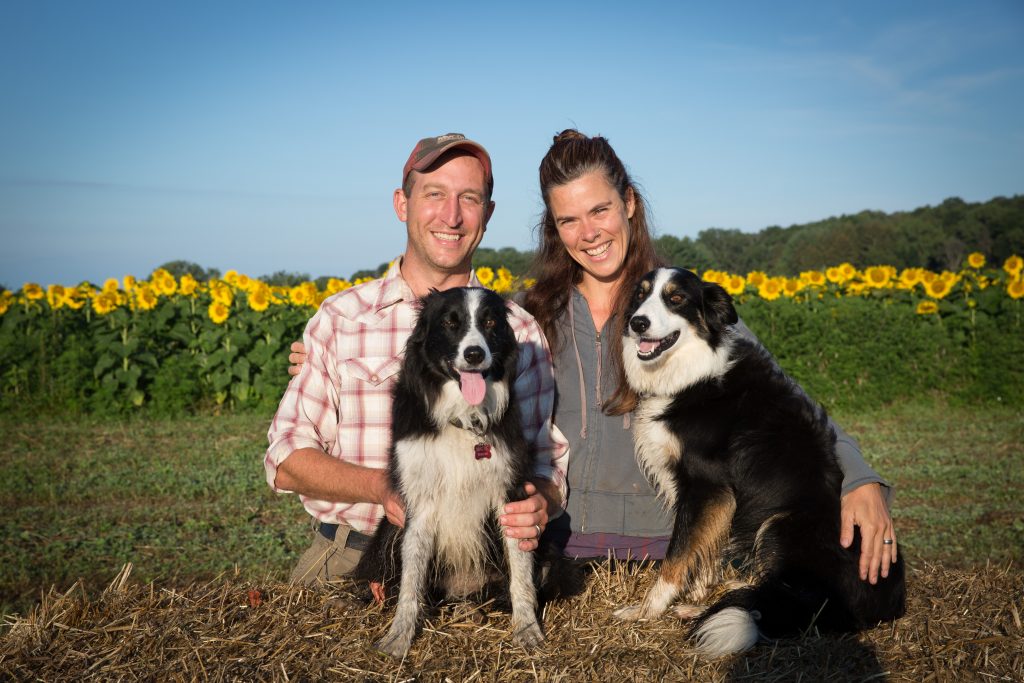 Mike & Dani Lind have been raising grass fed steers on their farm in Soldiers Grove, Wisconsin since 2007. When not rustling cattle or riding fences, Mike is designing cool stuff for his business, Aspen Farm Studios and Dani is creating culinary masterpieces for her catering business and event space, Rooted Spoon Culinary.